On July 11, the much-anticipated Shanghai Munich Electronics Fair opened its veil at the National Convention and Exhibition Center. Thousands of high-end companies in the industry gathered here, and the industry event opened.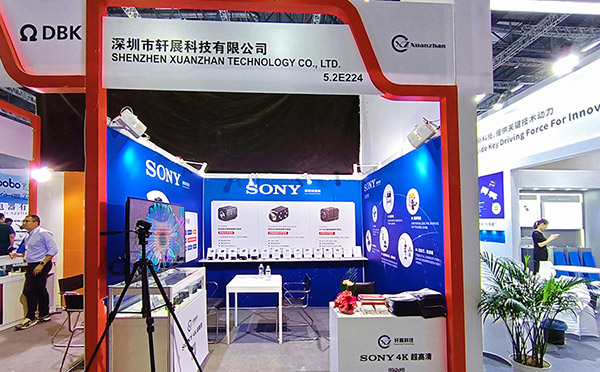 Xuan Zhan Technology, as SONY's official authorized distributor
With 15 years of SONY camera video conversion and related control secondary development experience, in this exhibition, the latest SONY FCB camera module with interface board solution is displayed. This solution will bring a more convenient and efficient video conversion experience to the video product field.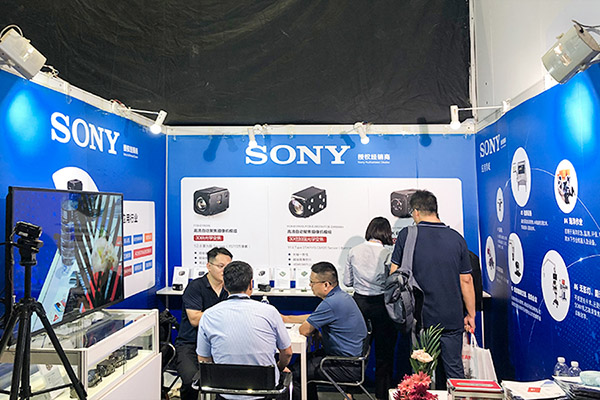 1. Booth movement attracts much attention
During the exhibition, the crowd in front of the booth of Xuanxin Technology was bustling, attracting visitors including industry experts, industry peers, domestic and foreign target customers, etc., to stop and visit, and carry out in-depth exchanges with the staff of Xuanxin Exhibition, to understand the function, performance and application scenario of the product. The staff patiently answered the questions of the visitors, provided professional guidance and suggestions, and the visitors spoke highly of the performance and innovation of the products, and expressed their willingness to cooperate with the company.
2, brand authorization + independent research and development
As a technology company, Xuan Zhan Technology is not only an official authorized distributor of SONY, but also has independent research and development capabilities, and is committed to the customized development of camera video conversion and related control, providing a one-stop solution suitable for its own needs for the vast number of industries.
The solution integrates SONY's advanced camera module with the self-developed interface board.
SONY camera module features such as autofocus, high definition, high sensitivity, super anti-shake and wide motion, making the captured images more realistic and clear, and maintaining excellent performance in low-light environments. The excellent performance and stability of the camera module provide users with an excellent shooting experience.
The self-developed interface board not only has the convenience of plug and play, but also provides users with rich control functions. Through simple operations, users can easily adjust the camera's zoom, focus, exposure, white balance and other functions to achieve personalized shooting effects. At the same time, the coding control board also has video acquisition, conversion, transmission, image processing and other capabilities, the camera captured the picture data into a common video format, convenient storage, transmission and processing.
According to the needs of the industry and different series of cameras, Xuan Exhibition Technology has developed 3G/12G-SDI, SDI/HDMI/CVBS three-in-one, 4K-IP network, USB3.0, MIPI network, 4K-HDMI, HD-HDMI, HD-IP UAV special interface board, etc. It can meet the high standards of different industries.